Our Foundation is a Venture Capital Firm for the Charity World. 
We Exist to Connect High Impact Projects to Donors who want to See Measurable Results with their Giving. 
We Curate Meaningful Projects from Reputable Charities and Find the Most Interesting People Across the Globe who want to Change the World One Project at a Time.
An Intentional Gift at the Right Time for a High Impact Purpose.
It's Asking Donors to Invest vs Emotionally Give to a Project that is Worth Funding for on its Own Merits.
Find a charity you can trust
The Educated Giving Foundation is a 501(C)(3) nonprofit organization that identifies charities and businesses and does the due diligence for you.

We work closely with the groups we support and report back to all of our members on how we have made a difference by coming together.
North Ridge Country Club
6612 Falls of Neuse Rd.
Raleigh, North Carolina, 27615
You Can Still Make A Difference
David Gardner is a serially successful software entrepreneur and angel investor who now runs cofounders capital. His fund has been very impactful on the triangle, and he is currently on his second fund.
He serves as a governor for opportunity international and 3rd world entrepreneur, empowering charity with offices around the globe. David is the author of a book on entrepreneurship called The Startup Hats, where he writes and speaks on the topic of intelligent giving and accountable charity.
Scott Newman currently serves as the chairman of the board at Netsertive, which is a rapidly growing digital marketing technology company based in the Research Triangle Park.
In addition, Scott is also the CEO of Audio Advice, which sells home theaters, audio, and smart home systems out of its Raleigh and Charlotte superstores and on its e-commerce site.
Scott is also on the board of the North Carolina Football Club and has served as CEO or board member of half a dozen startups and charities.
Patty Blaser is the true American success story. She came to America from Taiwan when she was only 15 years old. Since then she has become a self-made millionaire through being an entrepreneur, innovator, designer, and most importantly, a mother.  
She has raised 3 wonderful children, all while building a successful multi-million dollar textile business. She believes love trumps all and is the secret to her success and is what drives her in her business and personal life.
Joe has not only used his talents in business but has proven he can successfully contribute and make an impact in humanitarian causes.  
He is the founder of Audacity Factory, which is a Raleigh based nonprofit that applies business world techniques to world-changing ideas in order to address underserved areas of humanitarian need.
Over the years schmidts career has lead him from the ad firm Howard/Merrell to a startup called eosk to bloomingdales.Com which he turned into a $10 million a year business. 
Interested in partnering with us?
Chris Cimino founded the Educated Giving Foundation in 2016 and plays the role of Chief Connector.
Always trying to live life to the fullest, Chris has started several business and is actively involved in SalesPro Connect, a sales only recruiting company and Lavish a real estate and design firm for people who are never average. 
Drew Davies is currently using his talents as a EVP & GM at the soon-to-be $1B+ company, Implus, in Raleigh, NC.
A high performer, Drew is passionate about success in family, faith, community, or career – and loves finding creative solutions with teams or groups of people pulling towards a shared vision or goal.
Hunter Mashburn is a partner at Lavish, a professional real estate and design firm based in North Carolina.
Previously, Hunter earned his law degree in Tampa, FL and served as a Judicial Law Clerk with the Supreme Court of North Carolina. With a unique combination of experiences, Hunter has a passion to help charities reach their full potential.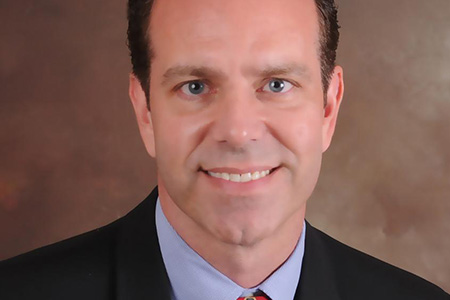 Mark MacDonald is the CEO & Founder Arcadia Real Estate Advisors.
Mark has over 30 successful years in the real estate business from Billion Dollar REITs to high end residential neighborhood development.
He has an MBA from Duke and is always finding new and interesting ways to approach problems.
Jeff Snell is the Chairman of the International Business Brokers Association Chairman.
For over 15 years Jeff has helped business owners unlock over $100 million of equity for his clients.
He has served on a variety of business, charitable and association boards and has always had a fascination with the art of the deal. He has four children and has lived in Raleigh since 1992
Let's make a change, together
Let's make a change, together
Let's make a change, together